Over my years as a Western Silversmith in addition to looking forward to filling custom commissions I have always enjoyed creating special pieces to stretch my design and technical abilities (and honestly pieces I just can't get out of my head!). After 35 years some would think this creative flame would be dwindling but I find it only increasing!
With this is mind, although I not only welcome but look forward to excepting your commissions, I have decided to dedicate a portion of my time specifically to these creations. These will be offered for sale through a private email list, if you wish to be included simply join the newsletter.
No need to worry about me overflowing your inbox, I expect these creations to be offered monthly or more realistically by-monthly depending on their size.
Thank you in advance for sharing my love for the West and the creations it inspires through me.
Scott Hardy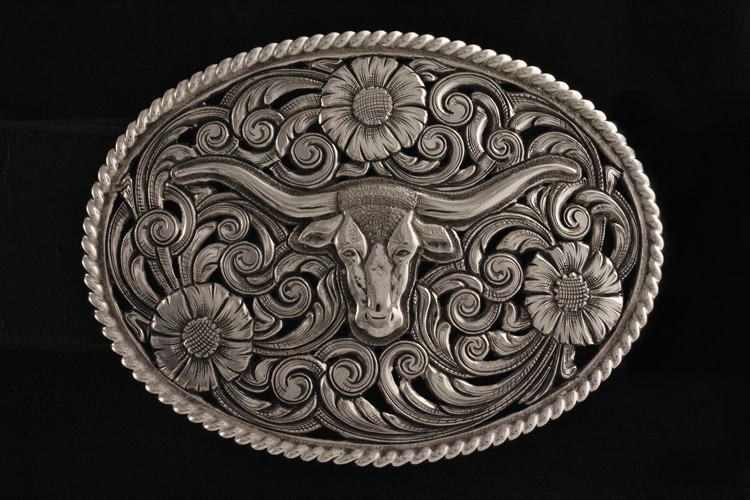 This buckle was sent to Trappings of Texas
All Sterling Silver oval buckle -approx. 3″X4″. Fully filigreed and hand engraved.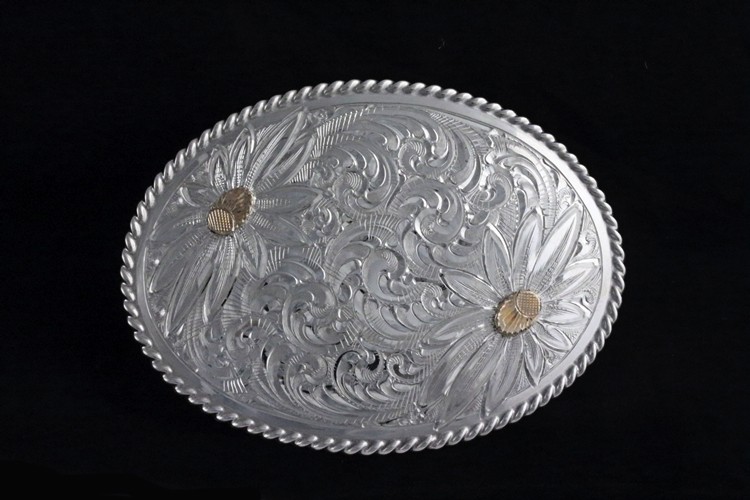 On its way to Switzerland this buckle is a 2.5″X3″ oval. Sterling Silver with 14K yellow Gold flower pods. Fully hand Bright Cut Engraved.
Three Piece Sterling Silver Buckle Set(fits 1″ belt) features 14K Yellow Gold bucking horse, flower centers, brand and Scott Hardy designed Monogram. Fully Filigreed and Hand Engraved.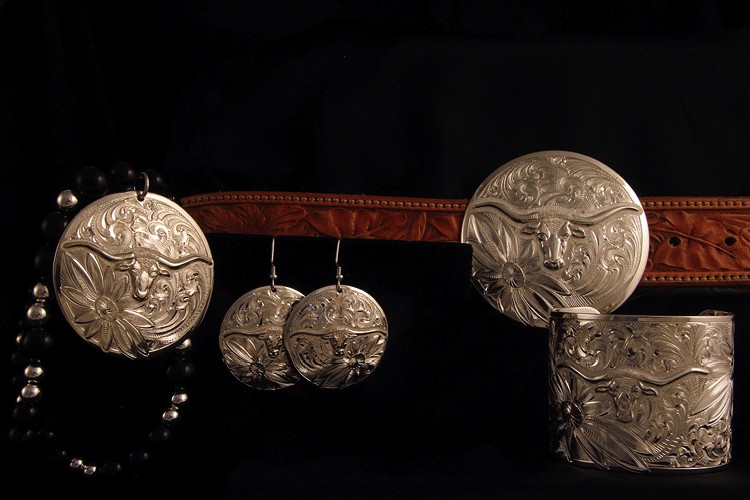 Sterling Silver Hand Engraved ladies Cowboy Up Jewellery set! Featuring a Onyx and Sterling Silver beaded Necklace, Earrings, 2.5″ Round Buckle, and a 1.78″ Cuff Bracelet. All are tied in together with a Sterling Silver overlaid Steer head.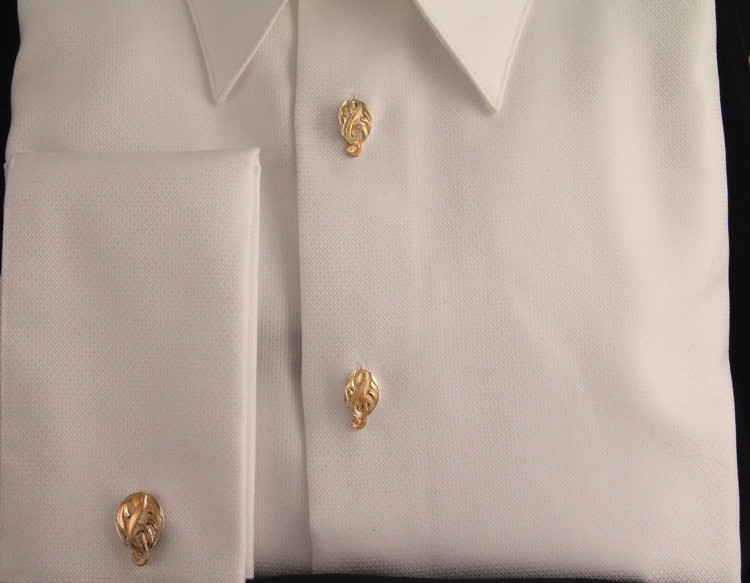 Sterling Silver and 14K yellow Gold Treble Cleft Cufflinks and Tuxedo shirt button studs.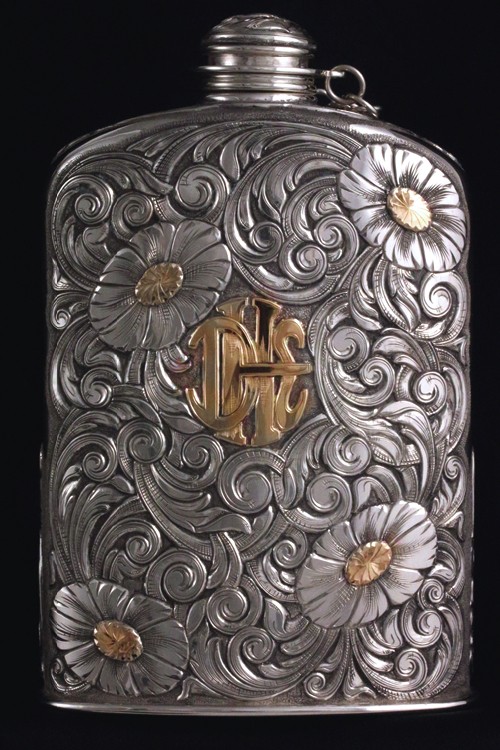 Twelve and half ounce Sterling Silver flask- fully floral overlaid with 14K yellow Gold Monogram and flower centers.